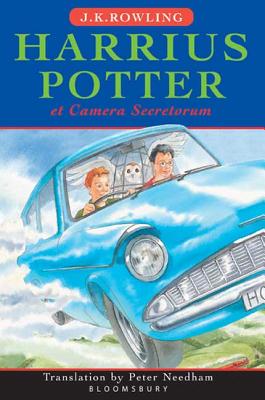 Harrius Potter Et Camera Secretorum (Hardcover)
Bloomsbury Publishing PLC, 9781599900674, 277pp.
Publication Date: January 1, 2007
Description
Following the success of "Harrius Potter et Philosophi Lapis" comes a Latin edition of "Harry Potter and the Chamber of Secrets," the second novel in the phenomenally successful saga of wizard-in-training Harry Potter. After a miserable summer with his relatives, the Dursleys, Harry returns to Hogwarts School of Witchcraft and Wizardry for his second year. There, he teams up again with bosom buddies Hermione and Ron to figure out who-or what-is behind the terrifying incidents that are leaving some students petrified...literally. Perfect for Latin scholars, collectors, or any Harry Potter fan who simply must have every book, no matter what language it's in.
About the Author
PeteNeedham taught Classics at Eton for over 30 years. He has also translated Paddington Bear into Latin, 'Ursus Nomine Paddington.' He lives in Slough, in England. J.K. Rowling was born in England in 1965. She always loved writing more than anything else, and in 1996, one year after finishing it, Bloomsbury bought her first novel, Harry Potter and the Sorcerer's Stone. Millions of copies later...the rest is Hogwart's history.
Advertisement