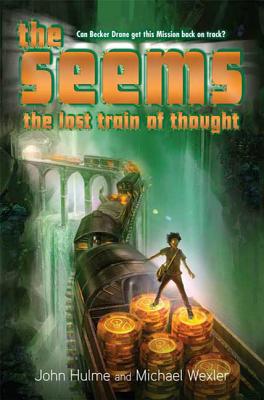 The Lost Train of Thought (Hardcover)
Bloomsbury Publishing PLC, 9781599901312, 289pp.
Publication Date: October 1, 2009
* Individual store prices may vary.
or
Not Currently Available for Direct Purchase
Description
"The Golden Rule: No employee, agent, or advocate of The Seems having access (or with access) to the confidential Case File of a person in The World may engage in contact, communication, and/or relationship with said person, romantic or otherwise."
Becker Drane has been known to bend a few Rules when saving The World. But the one Rule Becker swore to obey has proven to be the easiest to break. And the Powers That Be aren't putting up with it anymore. Becker is on "serious" probation.
But then a Train containing six weeks worth of Thought mysteriously disappears in the Middle of Nowhere. Becker is called-along with a crack team of veteran Fixers-to work the Mission.
Almost immediately, things take a turn for the weird. As The World's supply of Thought dwindles, a centuries-old mystery is solved, long-lost friends are found, and Becker's Fixing skills are pushed to the limit. But even if he manages to finish this Mission safely (and prove his worth to the Powers That Be), it might be his last Fix. . . .
About the Author
Michael Wexler and John Hulme are the authors of The Seems: The Glitch in Sleep and The Seems: The Split Second. They have also edited a short story collection for adults, and authored other works of adult nonfiction. This is their first series for younger readers. Michael and John both live in New Jersey.
Advertisement