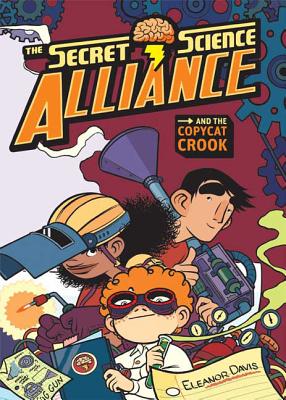 The Secret Science Alliance and the Copycat Crook (Hardcover)
Bloomsbury Publishing PLC, 9781599901428, 153pp.
Publication Date: September 1, 2009
Description
Super-smart Julian Calendar thinks starting junior high at a new school will mean he can shed his nerdy image-but then he meets Ben and Greta, two secret scientists like himself The three form a secret club, complete with a high-tech lair. There, they can work to their hearts content on projects like the Stink-O-Meter, the Kablovsky Copter, and the Nightsneak Goggles.
All that tinkering comes in handy when the trio discovers an evil scientist's dastardly plan to rob a museum. Can three inventors, armed with their wacky creations, hope to defeat this criminal mastermind?
About the Author
Eleanor Davis received a Theodore Seuss Geisel Honor award for her first children's book, Stinky. This is her first full-length graphic novel. She lives and works with her boyfriend, Drew Weing, in Athens, Georgia.
Advertisement