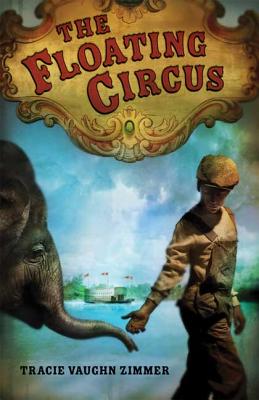 The Floating Circus (Hardcover)
Bloomsbury USA Childrens, 9781599901855, 208pp.
Publication Date: July 22, 2008
* Individual store prices may vary.
or
Not Currently Available for Direct Purchase
Description
In 1852 Ohio, twelve-year-old Owen steals aboard a floating circus called the River Palace, with nothing more in mind than catching a little of the show. But then a free black man named Solomon offers to take him on as an assistant animal keeper, and Owen discovers a family among the ragtag members of the circus-including a young elephant named Little Bet. A brush with yellowfever in New Orleans and a devastating storm threaten the boat and its crew. But it's the menace of slave catchers that poses the greatest danger of all, and that will put Owen's loyalty to Solomon and Little Bet to the test. This is a memorable tale of prejudice, race, and the relationships that transcend them. Inspired by the riverboat circuses of the nineteenth century, it also brings little known historical facts to life.
TRACIE VAUGHN ZIMMER has worked as a special education teacher and reading specialist. She is also the creator of more than 80 teacher's guides for numerous publishers and has published poetry books as well as the novel "Reaching for Sun." Tracie lives outside Cincinnati, Ohio, with her husband and two children.
www.tracievaughnzimmer.com

PRAISE FOR "REACHING FOR SUN"
"Like taking slow bites from a piece of homemade lemon pie-sharp sweet and honest."
-Linda Sue Park, Newbery Medal winner
"Josie's strength shines as she handles sadness and loss as well as recovery and progress.""-Kirkus Reviews, "starred review.
About the Author
Tracie Vaughn Zimmer has worked as a special education teacher and reading specialist. She is also the creator of more than 80 teacher's guides for numerous publishers (including Bloomsbury), and has published a book of poetry, Sketches from a Spy Tree, a NYPL Best Book. She lives in [Waxhaw, North Carolina.] www.tracievaughnzimmer.com
Advertisement