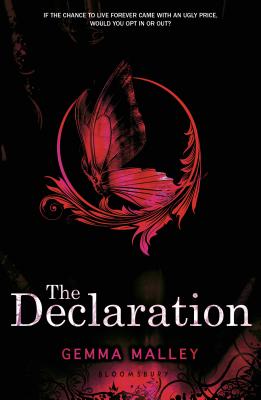 The Declaration (Paperback)
Bloomsbury Publishing PLC, 9781599902951, 300pp.
Publication Date: September 1, 2008
Description
It's the year 2140 and Anna shouldn't be alive. Nor should any of the children she lives with at Grange Hall. The facility is full of kids like her, kids whose parents chose to recklessly abuse Mother Nature and have children despite a law forbidding them from doing so as long as they took longevity drugs. To pay back her parents' debt to Mother Nature, Anna will have to work for the rest of her life. But then Peter appears at the hall, and he tells a very different story about the world outside of the Grange. Peter begs Anna to escape Grange Hall, and to claim a life for herself outside its bleak walls. But even if they get out, they still have to make their way to London, to Anna's parents, and to an underground movement that's determined to bring back children and rid the world of longevity drugs.
About the Author
GEMMA MALLEY studied philosophy at Reading University before working as a journalist. A successful author of women's fiction, The Declaration is her first book for young readers. She lives in London with her family.
Advertisement