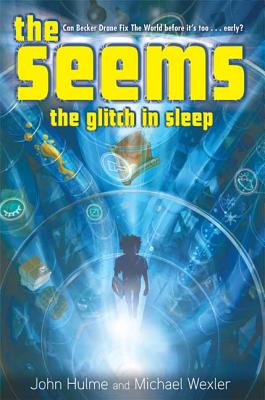 The Seems: The Glitch in Sleep (Paperback)
The Glitch in Sleep
Bloomsbury USA Childrens, 9781599902982, 304pp.
Publication Date: August 19, 2008
* Individual store prices may vary.
or
Not Currently Available for Direct Purchase
Description
Becker Drane knows exactly how The World works
You know the rain we had two weeks ago, or that nightmare you had last night? Becker Drane can tell you exactly who or what was responsible because Becker works as a Fixer for The Seems. From the Department of Weather to the Department of Time, The Seems is the world-behind-our-World, and it keeps everything running smoothly.
But every so often, something goes wrong.
When a Glitch makes its way into the Department of Sleep, Becker is called in for his very first Fixer assignment and he's got to get it right. But this Mission is tricky, and his regular Tools aren't up to the test. If Becker doesn't find a Fix fast, he just might lose the coolest job ever and The World will lose a lot more than a good night's sleep.
About the Author
John Hulme and Michael Wexler accidentally stumbled upon the existence of The Seems after opening an unlocked Door in Wilmington, North Carolina, during the summer of 1995. From that moment on, they were obsessed with the curious realm and sought to pen a book series based on their discovery. Though the project was held up in administrative Red Tape for nearly eleven years, the Powers That Be finally signed off on its release, resulting in the text you now hold. Hulme lives with his wife, Jennifer, and son, Jack, in a small New Jersey town with crookety sidewalks and tree-lined streets. Wexler's whereabouts remain unknown.
Advertisement