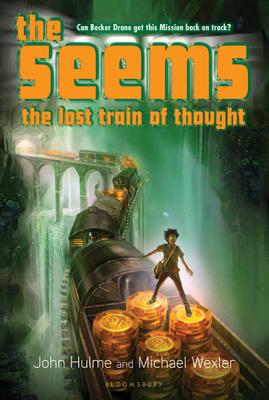 The Lost Train of Thought (Paperback)
Bloomsbury Publishing PLC, 9781599903002, 289pp.
Publication Date: October 12, 2010
Description
Becker Drane's coolest job in The World-as a Fixer in The Seems-is in jeopardy. So when a trainload of Thought goes missing, Becker reluctantly agrees to join a veteran team of Fixers on a mission in The Middle of Nowhere. Turns out getting the train back on track is just a temporary Fix, and Becker's real mission just might end his Fixing days forever. This third book takes readers deeper into The Seems than ever before. It's a nail-biting thrill ride at every turn.
About the Author
Michael Wexler and John Hulme are the authors of The Seems: The Glitch in Sleep and The Seems: The Split Second. They have also edited a short story collection for adults, and authored other works of adult nonfiction. This is their first series for younger readers. Michael and John both live in New Jersey.www.theseems.com
Advertisement