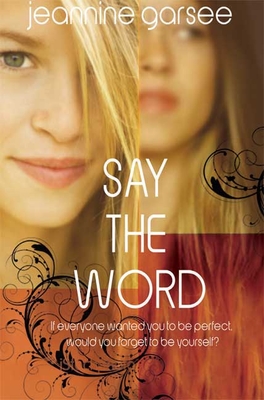 Say the Word (Hardcover)
Bloomsbury Publishing PLC, 9781599903330, 360pp.
Publication Date: March 31, 2009
Other Editions of This Title:
Paperback (2/15/2011)
* Individual store prices may vary.
Description
Perfectionist Shawna dates the right boys, gets good grades, and follows her father's every rule. So when her estranged lesbian mother dies, Shawna needs to figure out how to have the perfect reaction. But anger from being abandoned ten years ago, combined with the introduction of her mother's other family, threatens to leave Shawna spinning out of control. A relatable and honest teen voice-and a shocking secret-make this novel a true page-turner.
An ALA Best Book for Young Adults
"Powerful and compelling . . . this sensitive and heart-wrenching story slowly unfolds into a gripping read." -Booklist, starred review
"Garsee has created an intense, frank novel with fragile, resilient, believable characters." -School Library Journal.
About the Author
Jeannine (Jen) Garsee is a nurse in inner city Cleveland, Ohio. She is also the author of Before, After and Somebody In Between. She lives with her family in Strongsville, Ohio.www.jeanninegarsee.com
Praise For Say the Word…
«"Ten years ago, Shawna's mom Penny came out, moved out, and never looked back. For 10 years Shawna aspired to be everything her protective, perfectionist father Jack wanted her to be, distancing herself as much as possible from the shame that Penny's abandonment caused her. But at 17, her mom's death pulls Shawna into contact with Penny's partner Fran, and their sons, Arye, 17, and Schmule, 10. Jack, who legally remains Penny's next-of-kin, financially ruins Fran's family, and then goes after Schmule, who is revealed to be Penny and Jack's biological child. Shawna finds herself questioning her allegiances, but is powerless in the shadow of her domineering father. The more Shawna tries to connect with Schmule and to make amends with Fran and Arye, the more vicious Jack becomes, leaving Shawna alone to deal with the dawning realization that Schmule is a great danger to himself. There are many issues at play in this powerful and compelling novel—gay rights, acceptance, shame, first love, domestic violence, harassment, depression—all swirling around Shawna, whose thoughts and emotions are not always politically correct, but are always genuine. This sensitive and heart-wrenching story slowly unfolds into a gripping read featuring realistically flawed characters who undergo genuine growth." — Booklist, starred review
"Seventeen-year-old Shawna Gallagher is the poised daughter of a high-powered physician and a mother who abandoned the family 10 years earlier. Raised to be a fine hostess, excellent student, and future doctor, Shawna finds her "perfect" world unraveling when she gets a fateful phone call from her mother's Jewish lesbian partner, Fran. Shawna's mother has had a stroke and is near death. The teen is thrown into a tumultuous period during which everything she has believed–about herself, her demanding father, her "crazy" mother, her mother's partner, and their family–is open to question. Drawn reluctantly into Fran's family story, Shawna finds herself torn between her father, who is always right and always in control, and these strange people whom she does not want to know, but who somehow speak to her sense of fairness and, even more strangely, family. Shawna's actions seem to bear out her own "split personality," as the consequences of her forbidden involvement with Fran reverberate throughout their lives. Garsee has created an intense, frank novel with fragile, resilient, believable characters. Some relationships almost border on the contrived, but, overall, this is a mature and gripping coming-of-age story."–School Library Journal
"Perfectionist Shawna hasn't seen her mother, Penny, in years, not since Penny left their Ohio home to live with another woman in New York. When she dies suddenly of a stroke, Shawna gets to know Penny's partner, Fran, and her two sons. Their relationship goes from accepting to awkward after Shawna learns that one of Fran's sons might be her blood brother. The custody battle that ensues puts Shawna in the position of go-between, in which she gets caught between her love for her brother and her father's use of the law to do the legal, yet unkind, thing. During this time of upheaval, Shawna also learns that her best friend is a lesbian. Garsee manages to give every character depth and dimension without falling into the trap of making the children too perfect and angelic and the adults imperfect to the point where the reader loses sympathy for them, save for Shawna's father. The details of Shawna's daily life sometimes slow down the plot, but it is because of these details that readers will believe Shawna's final transition from doormat to independent thinker."—Kirkus Reviews
"Garsee's second novel hits the ground running and doesn't let up. Shawna Gallagher, a high school senior trying to live up to her domineering father's expectations, is awakened one night by a phone call: her estranged mother, who left Shawna and her father years earlier for a woman, Fran, has had a stroke. Following her mother's death, Shawna must confront her feelings about her mother and her own prejudices (she has particular issues with gay people, which are further complicated when her best friend comes out). Shawna's father, learning that one of Fran's sons is in fact his child by Shawna's mother, fights for (and gains) custody of the boy—finally spurring Shawna to defy him. The novel overflows with story lines and plot twists—Shawna's romance with her stepbrother (and her father's with her former babysitter), her ailing grandfather and the ridicule she faces in school. Nevertheless, Garsee presents a compelling portrait of a young woman growing up and coping with an overwhelming array of problems." --Publishers Weekly
or
Not Currently Available for Direct Purchase