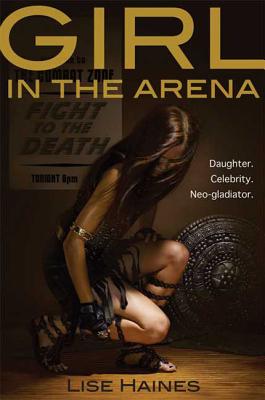 The Girl in the Arena (Hardcover)
Bloomsbury Publishing PLC, 9781599903729, 324pp.
Publication Date: October 13, 2009
Description
During the week, Lyn lives in a big house in Cambridge and hangs out with friends in Harvard Square. But over the weekend, she cheers her father on as he gears up for neo-gladiator competition-a high-profile televised blood sport that rivals the NFL. Lyn's father is the top player in the league, and the paparazzi that have always swarmed him have started to dog Lyn's every move. All this fame comes with another price--Lyn's family lives with the constant presence of violence, uncertainty, and a strict cultural code set by the Gladiator Sports Association. When a skilled young fighter slays Lyn's father, the GSA imposes an unthinkable sentence-Lyn must marry her father's murderer. Though her mother has made a career out of marrying into Glad culture, Lyn is prepared to do whatever it takes to claim her independence. Even if it means going into the arena herself. . . .

Lise Haines' debut novel, a dark satire for our time, is a mesmerizing look at a modern world addicted to violence, fame, and greed-a world eerily close to our own.
About the Author
Lise Haines is Writer in Residence at Emerson College, has held a Briggs-Copeland lectureship at Harvard, and was a finalist for the PEN Nelson Algren Award and the Paterson Fiction Prize. She is the author of two adult novels, In My Sister's Country and Small Acts of Sex and Electricity, as well as many essays and short stories. Girl in the Arena is her first work for young adults. She lives in the Boston area.www.lisehaines.com
Advertisement