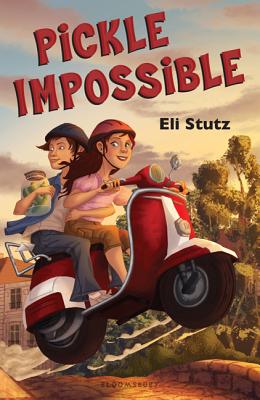 Pickle Impossible (Hardcover)
Bloomsbury Publishing PLC, 9781599904641, 197pp.
Publication Date: May 25, 2010
* Individual store prices may vary.
Description
Twelve-year-old Pierre's remarkable family is known far and wide for their delicious pickles. But when the pickle farm is threatened, only Pierre can save it by safely transporting a jar of world-famous pickles to an international pickle competition. When Pierre is kidnapped, a cunning young girl named Aurore rescues him. Together they set off with just twenty-four hours until the competition begins. To protect their pickles on the journey, Pierre and Aurore must navigate the ghostly catacombs of Paris, figure out how to safely crash-land a plane, enlist the help of a world-class scientist, and escape a villain who will stop at nothing to capture their jar of pickles.
This madcap adventure has everything a young reader could ask for, including an unlikely friendship, dangerous villains, magical coincidences, and a cliff-hanger at the end of every chapter.
About the Author
Eli Stutz was born and raised in Toronto. He holds a B.A. in Humanities from Toronto's York University and a B.Sc. in Computer Science from Israel's Bar Ilan University. He has worked as a radio show host for Israel National Radio, and as a columnist for the Canadian Jewish News. Currently, he writes technical documentation for an international semi-conductor firm. Eli balances being a happy father, diligent writer, and all-around nice guy, supported by his bemused family in a tiny Israeli town that is somewhat but not completely off the beaten track. www.elistutz.com
or
Not Currently Available for Direct Purchase