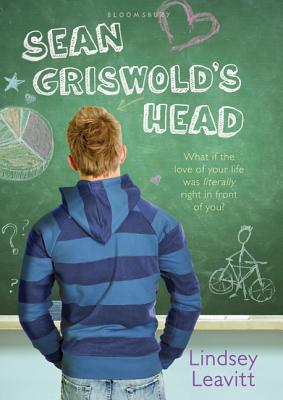 Sean Griswold's Head (Hardcover)
Bloomsbury USA Childrens, 9781599904986, 288pp.
Publication Date: March 1, 2011
Other Editions of This Title:
Paperback (9/4/2012)
* Individual store prices may vary.
Description
According to her guidance counselor, fifteen-year-old Payton Gritas needs a focus object-an item to concentrate her emotions on. It's supposed to be something inanimate, but Payton decides to use the thing she stares at during class: Sean Griswold's head. They've been linked since third grade (Griswold-Gritas-it's an alphabetical order thing), but she's never really known him.
The focus object is intended to help Payton deal with her father's newly diagnosed multiple sclerosis. And it's working. With the help of her boy-crazy best friend Jac, Payton starts stalking-er, focusing on-Sean Griswold . . . all of him! He's cute, he shares her Seinfeld obsession (nobody else gets it!) and he may have a secret or two of his own.
In this sweet story of first love, Lindsey Leavitt seamlessly balances heartfelt family moments, spot-on sarcastic humor, and a budding young romance.
About the Author
LINDSEY LEAVITT is a former elementary school teacher. She married her high-school lab partner and now lives in Nevada with her husband and three little girls. She is also the author of Princess for Hire.
www.lindseyleavitt.com
Praise For Sean Griswold's Head…
"In a rather impressive feat, Leavitt manages to take a painful family crisis and make one girl's reaction to it genuinely guffaw-worthy, even adding a bit of romance for kicks. With her self-deprecating wit and nearly OCD organizational skills, Payton is positively endearing. Leavitt capably handles the issues of chronic illness with sensitivity, making this an insightful, humorous, and ultimately uplifting family drama." —BCCB
"Payton is likable and the writing brisk and amusing…Complex, significant issues are raised." —Kirkus Reviews
"A balanced proportion of comedy and gravity... refreshing and realistic without being overwrought with angst." —School Library Journal
"Leavitt tucks in lines like 'I don't do spandex. The devil wears spandex. And I doubt the devil's butt is as big as mine' while bringing her protagonist around to acceptance and repaired relationships... the formula is tried-and-true." —Booklist
or
Not Currently Available for Direct Purchase