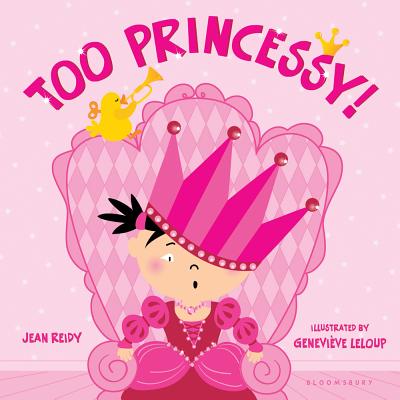 Too Princessy! (Too! Books) (Hardcover)
Bloomsbury U.S.A. Children's Books, 9781599907222, 24pp.
Publication Date: January 17, 2012
Description
TOO CIRCUSY, TOO CLOWNY,
TOO PRINCESSY, TOO CROWNY
It's a rainy day, but not a single toy in the toy box seems fun enough for our adventuresome little girl. She tries everything from trucks to telescopes, puzzles to pianos, but nothing does the trick until she lets her creative sparks fly. In the spirit of the first two charmers, Too Purpley and Too Pickley , Reidy's sprightly text is again beautifully illustrated with Leloup's stylish art. Preschoolers will love to see and say all the games and toys the little girl tries, and adults will appreciate the celebration of imagination that is the best solution of all.
About the Author
Jean Reidy is the author of the other two delightful books in this series. She writes from her home in Colorado, where she lives with her husband Mike and their four children.www.jeanreidy.comGenevieve Leloup studied art and animation in Belgium where she was born. Her whimsical illustrations have highlighted editorials, paper products, children's furniture, and textiles (including lots of children's clothes), as well as Too Purpley! and Too Pickley!
Advertisement