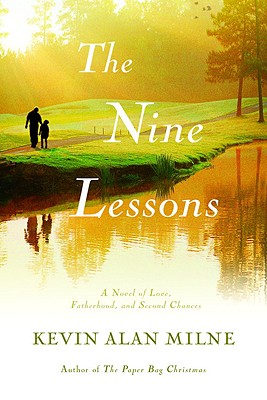 The Nine Lessons: A Novel of Love, Fatherhood, and Second Chances (Hardcover)
A Novel of Love, Fatherhood, and Second Chances
Center Street, 9781599950747, 226pp.
Publication Date: May 1, 2009
Description
August Witte is firmly against having children. But after seven years of marriage, his wife is delighted when she realizes she is unexpectedly pregnant. August is terrified, recognizing he never learned the first thing about being a good parent from his father London. A widower since August was a toddler, London has always valued the game of golf--a sport August has never had any talent for--more than his son.
In spite of how he hates the game, when August confronts his father, he finds himself agreeing to meet each month of the pregnancy for a round of golf. In exchange, London will give him the only thing that could make August agree to pick up a club again--memories of his mother, which he has written on golf scorecards since the day he met her. But August quickly realizes that his father's motive is not to teach him about golf, but to teach him about life--and he may discover that the old man just might know something about it worth sharing.
About the Author
Kevin Alan Milne is the author of the holiday novella The Paper Bag Christmas. He earned an MBA at Pennsylvania State University. Born in Portland, Oregon, Milne grew up in the nearby quiet country town of Sherwood, Oregon, where he currently resides with his wife and five children.
Advertisement