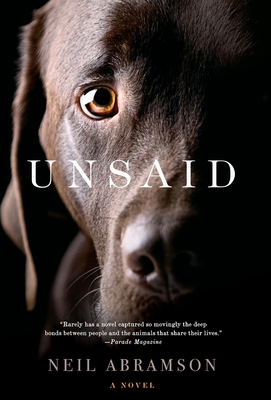 Unsaid (Paperback)
A Novel
Center Street, 9781599954097, 384pp.
Publication Date: June 5, 2012
* Individual store prices may vary.
August 2011 Indie Next List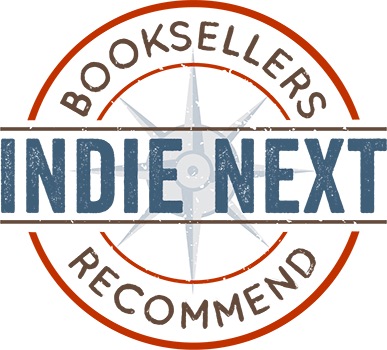 "In a story reminiscent of The Lovely Bones, a deceased veterinarian narrates the evolution of her lawyer husband who has been left behind with boundless grief, an unmanageable menagerie, and an unwinnable case following her death. This is a book for animal lovers and those who live with animal lovers; for those who love a good courtroom drama and for cynics who imagine all lawyers to be soulless; and for those interested in animal ethics who wonder if there are more communication possibilities to be developed with higher primates. Unforgettable!"
— Darwin Ellis, Books on the Common, Ridgefield, CT
View the List
Description
In this
USA Today
bestselling debut novel, Neil Abramson explores the beauty and redemptive power of human-animal relationships and the true meaning of communication in all of its diverse forms.
As a veterinarian, Helena was required to choose when to end the lives of the terminally ill animals in her care. Now that she has died, she is afraid to face them and finally admit to herself that her thirty-seven years of life were meaningless, error-ridden, and forgettable. So Helena lingers, a silent observer haunted by the life she left behind-her shattered attorney husband, David; her houseful of damaged but beloved animals; and her final project, Cindy, a chimpanzee trained to use sign language who may be able to unlock the mysteries of animal communication and consciousness.
When Cindy is scheduled for a research experiment that will undoubtedly take her life, David must call upon everything he has learned from Helena to save her. In the explosive courtroom drama that follows, all the threads of Helena's life entwine and tear as Helena and David confront their mistakes, grief, and loss and discover what it really means to be human.
Abramson's next novel, JUST LIFE, published in May 2016.
About the Author
Neil Abramson is a partner in a Manhattan law firm, and his wife is a veterinarian. Abramson is also a past board member of the Animal Legal Defense Fund, an award recipient from the ASPCA for his legal work on behalf of animals, a founding member of the New York City Bar Association Committee on Legal Issues Relating to Animals, and once represented a dolphin named Kama as a plaintiff in federal court.
Praise For Unsaid: A Novel…
"An extraordinary story of animals, mortality, and the power of love. Everyone needs to read this novel!"—Garth Stein, author of the International Bestseller The Art of Racing in the Rain

"UNSAID will really make you think about the relationship between people and animals. I was not able to put it down, and I read parts of it twice."—Temple Grandin, author of Animals Make Us Human

Rarely has a novel captured so movingly the deep bonds between people and the animals that share their lives. Veterinarian Helena Colden has died of breast cancer, but she still watches over her shattered attorney husband and their menagerie-dogs, cats, horses, and a pig, all with personalities as distinct as their human companions. Helena, who narrates, remains guilt-ridden over the unresolved fate of a research chimp that communicates at the level of a 4-year-old child. How each of these vivid characters finds a way to let go and move on is at the heart of this entrancing tale.—Parade Magazine

"touching and emotional"—Publishers Weekly

Abramson delivers a touching and dramatic story that is sure to please animal lovers. Though the heavy emphasis on animal rights becomes repetitive, overall this is a solid story of loss and love.—Library Journal Review

"Enjoyed it thoroughly."—Jeffrey Masson, author of When Elephants Weep

"...a remarkable book."—Susan Wilson, author of One Good Dog and The Fortune Teller's Daughter

"A poignant read on the meaning of life and its priorities--how death and despair can lead to renewal and life, but only if one realizes the interconnectedness of all creatures."—Irene M. Pepperberg, author of Alex and Me

"This moving and riveting novel beautifully expresses the transforming power of the human-animal relationship. Read it if you shared your life with an animal, but more importantly, read it if you haven't."—Gene Baur, president and co-founder of Farm Sanctuary, and author of the bestseller Farm Sanctuary: Changing Hearts and Minds About Animals and Food

"A suspenseful, heart-throbbing novel exploring the big questions of life, death, sentience, animal rights, compassion, righteous indignation, and what it is all about and why. The surprise twists are like an emotional roller coaster. Read it, weep, grab your chair, and gain insights into the big why!"—Allen M. Schoen, D.V.M., and author of Kindred Spirits: How the Remarkable Bond Between Humans and Animals Can Change the Way We Live

"In this unique and moving novel, Neil Abramson shows just how strong our relationships with other animals can be, and how we can learn so much from our animal kin about their needs, their emotions, and respect, dignity, and love. I was continually moved as I read UNSAID and reflected on its important messages about just how important other animals are to us, and encourage you to read this intriguing book and share it widely."—Marc Bekoff, author of The Emotional Lives of Animals, Animals Matter, Wild Justice, and The Animal Manifesto: Six Reasons for Expanding Our Compassion Footprint

"A remarkable book, uncanny in that its narrator is recently deceased, but vivid in its development of believable and complex characters, both human and nonhuman. The author embeds in the story important aspects of current controversies over the extent of animal capacities as well as a keen sense of the value of animal lives."—Susan J. Armstrong, Professor Emerita, Humboldt State University, and co-editor, The Animal Ethics Reader

"Upton Sinclair's The Jungle, a novel of animal slaughter and the men who perform it, exerted a powerful influence on a much earlier generation. May I hope that Neil Abramson's novel, UNSAID, will have a similar effect on present day readers and help us understand that animals need us as much as we need them. A riveting tale!"—George K. Russell, Professor of Biology, Adelphi University and Senior Editor, Orion magazine

"UNSAID says it all in a lyrical story about humanity's journey from betrayal to reconciliation with our animal kin. A beautiful, wrenching testimony."—G.A. Bradshaw, director and founder, The Kerulos Center, and author of Elephants on the Edge: What Animals Teach Us About Humanity

"Neil Abramson has written a powerful and imaginative novel. His insights into the animal kingdom touched my heart. My book club will love it."—Meredith Brokaw, creator and co-author of the Penny Whistle book and Big Sky Cooking

"A compelling story of love, death, and ethics told with skill and sensitivity."—Carla Davis, Editor, Best Friends magazine

"If you love legal dramas...or dogs...or terrific writing...or originality...or people...or discovering wonderful new writers, then Neil Abramson's UNSAID is a book you simply must read."—David Rosenfelt, author of Dog Tags

UNSAID is a poignant, heart-felt story of love, loss and forgiveness.... UNSAID will make you cry, but, more important, it will make you contemplate the human relationship to animals, both domestic and wild. A wonderful book for animal lovers, those who like a good courtroom drama, and anyone interested in human/animal communication.—Ellen Burns, Books on the Common

This is a story about love, healing, and, even more compellingly, animal rights. The work that Helena and Jaycee did with Charlie and Cindy (both chimpanzees) make for utterly compelling stories that drive this story and weave all of these characters together in an unexpected way.—FreshFiction.com

"UNSAID carries the reader through a maze of knowing and denial interwoven into the master narrative of science...an unrelenting story of the times-a pivotal moment of recognition and atonement...."—Psychology Today