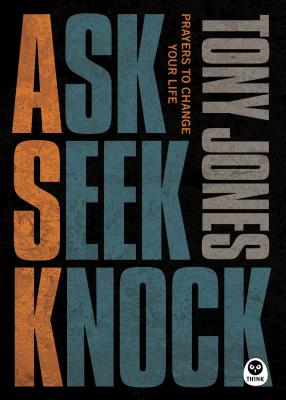 Ask, Seek, Knock (Paperback)
Prayers to Change Your Life
NavPress Publishing Group, 9781600063497, 174pp.
Publication Date: September 29, 2008
* Individual store prices may vary.
Description
Prayer. It's good for the soul.What do Abraham, Moses, Deborah, and King David have in common? They all prayed and saw amazing results. Our reasons for praying are similar to those of these heroes of the Bible: sorrow, joy, guidance, and relationship. How can we get amazing results? Walk through the earliest models of prayer and discover how our Israelite forefathers prayed. A prayer guide is included to help you use the same prayers in your own life. Your reasons for praying are similar, but are your methods? Begin praying the way biblical heroes prayed. The results will amaze you.
About the Author
Tony Jones is the national coordinator of Emergent Village and a doctoral fellow in practical theology at Princeton Theological Seminary. He is an author, speaker, and consultant in the areas of emerging church, postmodernism, and Christian spirituality. Tony lives with his wife, Julie, and their three children in Minnesota.
or
Not Currently Available for Direct Purchase