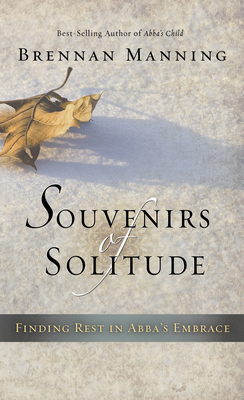 Souvenirs of Solitude: Finding Rest in Abba's Embrace (Hardcover)
Finding Rest in Abba's Embrace
NavPress Publishing Group, 9781600068676, 177pp.
Publication Date: October 29, 2009
Description
"Silence and solitude are precious commodities in my life. My restless self finds peace only when I rest in God." --Brennan Manning

Whether we find solitude in a quiet and secluded retreat setting, on a park bench in the midst of a bustling city, seated in a 747 at 30,000 feet, or while pausing at our kitchen window, the call of solitude is a gentle but insistent tug on our hearts. We long, in these moments, to go deeper with God. We pause to wait on Him in silence. But sometimes we'd like a wise guide who can help us with this practice. In his honest, original, and winning way, beloved author and retreat leader Brennan Manning shares his wisdom, stories, and heart from his own experiences in solitude. Brennan's meditations will prompt your own pursuit of God in the quiet places of your life.

Souvenirs of Solitude includes an eight-day retreat guide that provides stimulating promptings for your own meditation during solitude. Whether you use all eight or only an entry or two, you'll find these exercises a refreshing breather from everyday concerns.
About the Author
Brennan Manning is a writer and speaker who leads spiritual retreats for people of all ages and backgrounds. He is the author of more than ten books, including Abba's Child, Ruthless Trust, The Ragamuffin Gospel, and Posers, Fakers, and Wannabes. A resident of New Orleans, he travels extensively in the U.S. and abroad to share the good news of the unconditional love of God.
Advertisement