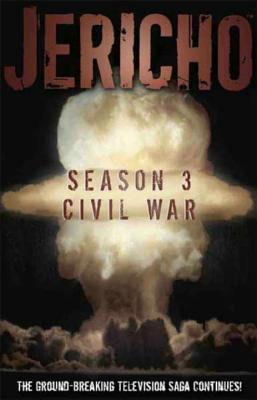 Jericho Season 3: Civil War (Paperback)
Civil War
IDW Publishing, 9781600109393, 140pp.
Publication Date: August 2, 2011
Description
Overseen by the original writing staff of the television series, Jericho is back with a vengeance, with a whole new chapter of stories told in the show's official continuity, picking up where the Jericho Season 2 television cliffhanger ended Jake Green and Robert Hawkins are safe in Texas with the last remaining bomb from the original attack. Then, from amidst the chaos, they're contacted by John Smith, the mastermind behind the first 23 bombings, seeking aid. As the army of the Allied States of America bears down on them, they must decide whether to side with their former enemy to fight an even greater one...
About the Author
Robert Levine is the co-creator of the hit television series Black Sails on Starz. His other credits include Jericho, Touch, and Human Target. Jason M. Burns is a comic book creator. His work includes Pocket God, based on the bestselling app; A Dummy's Guide to Danger; Dead@17: Rough Cut; Johnny Blaster's M-Force; and Dark Axis: Rise of the Overmen, to name a few. Matthew Federman is a television writer and producer best known for his work on Limitless, Human Target, Warehouse 13, Charlie's Angels, and Jericho. Dan Shotz is the executive producer of Black Sails. He has also served as co-executive producer for shows like Jericho, Common Law, Harper's Island, and Countdown.
Advertisement