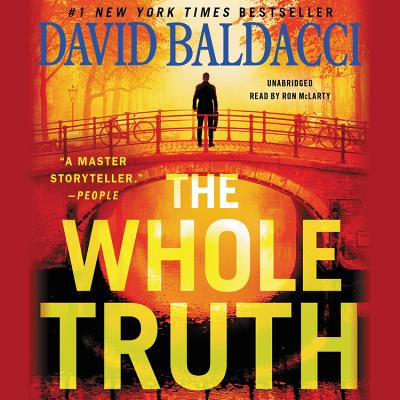 The Whole Truth (Compact Disc)
Hachette Audio, 9781600245626
Publication Date: March 1, 2009
Description
Now available as a value-priced edition


"Matt, I need a war." So begins David Baldacci's new book--a thriller unlike any he's written before. "Matt" is Mathew Pender, of Pender Associates--a shadowy organization that specializes in managing seemingly impossible situations for its clients. Sometimes, those services extend to managing--and creating--armed conflict. When Matt Pender is asked by his client--the largest defense contractor in the world--to manipulate two nations against each other, a shocking and surprising series of events are set in motion that will possibly bring the world to the brink of World War III.* In this epic thriller with a global backdrop, David Baldacci delivers all the twists and turns, compelling characters, and can't-put-it-down pacing that readers have come to expect from this master storyteller.
About the Author
David Baldacci is a global #1 bestselling author, and one of the world's favorite storytellers. His books are published in over 45 languages and in more than 80 countries, with over 130 million worldwide sales. His works have been adapted for both feature film and television. David Baldacci is also the cofounder, along with his wife, of the Wish You Well Foundation, a nonprofit organization dedicated to supporting literacy efforts across America. Still a resident of his native Virginia, he invites you to visit him at DavidBaldacci.com and his foundation at WishYouWellFoundation.org.
Advertisement