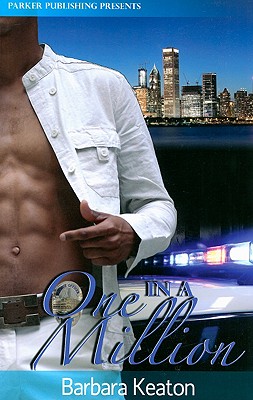 One in a Million (Paperback)
Parker Publishing, LLC, 9781600430534, 197pp.
Publication Date: October 1, 2008
* Individual store prices may vary.
Description
When high-powered attorney Deena Walls walked into the police station searching for her client, the last thing she expected was to feel the immediate heat brought on by Detective Charles Henry Harris. As they both work on a case that would not only test Deena's will and mettle, but also show her how deep her attraction is to the handsome detective, they would have never guessed that theirs would be a relationship of searing passion and emotional healing.
About the Author
Barbara Keaton was born in 1964 in Chicago, and as a native, she loves her city and cannot imagine living anywhere else. Her grandfather, the late Thomas Hill, instilled in her a passion to write. In 1987, she received a B.A. in communications from Columbia College. After graduation, she worked as a bus operator and found this period in her life as one of profound growth and development. Professionally, she's had over 15 years' experience in public, government, and community relations. In addition, she's written several articles and editorials that were published in various publications and has published several novels. Currently, she is a transportation manager for the Chicago Transit Authority. In May of 1999, Barbara received her master of science in journalism from Roosevelt University in Chicago. She belongs to several civic and professional organizations. In her spare time, she is an avid reader, writer, and Bid Whist player. She lives by a personal credo: I ANSWER TO TWOa MY GOD AND MYSELF. Please visit Barbara at her Web site: http: //www.bkeaton.com."
or
Not Currently Available for Direct Purchase