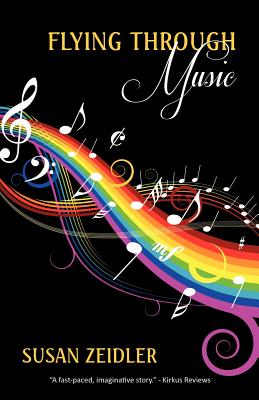 Flying Through Music (Paperback)
Wasteland Press, 9781600477324, 302pp.
Publication Date: May 21, 2012
Description
Flying Through Music follows time traveler Zoey Browne in a whirlwind adventure as she sets out to solve the mystery behind her friend's disappearance. Zoey is a musiator – a special combination of musician and aviator – who can transport herself back in time by playing the piano. After witnessing the astonishing mid-air disappearance of her friend Nathan at a big air show in Oshkosh, Wisconsin, Zoey "musi-morphs" back in time to track down the evil plot behind his vanishing. Flying through Music takes Zoey to various locations, from a rock concert in present-day Chicago, to 1940s Nazi Germany and Buddy Holly's last performance in 1959, also known as "The Day the Music Died". Throughout her journey, Zoey uncovers the secret behind Nathan's disappearance, expands her musical abilities, and copes with issues like being the daughter of a famous rock star and falling in love.
Advertisement