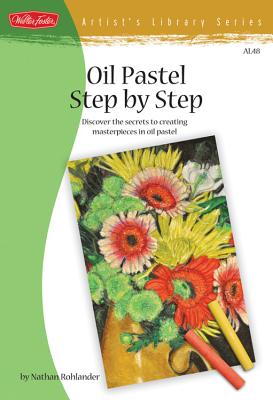 Oil Pastel Step by Step (Paperback)
Walter Foster Publishing, 9781600581335, 64pp.
Publication Date: March 1, 2010
Description
This comprehensive, 64-page book offers in-depth instruction on creating vibrant paintings with the often overlooked but versatile medium, oil pastel. A relatively new fine-art medium, oil pastel is inexpensive and may be used directly in dry form with minimal setup and easy clean up, so beginners can get started right away The book opens with a thorough introduction to basic oil pastel tools and techniques. Then, artist-author Nathan Rohlander shows aspiring artists how to render a wide range of subjects--from flowers and animals to landscapes and portraits--with simple, step-by-step demonstrations and stunning illustrations.
About the Author
Nathan Rohlander's bright, vibrant paintings have been featured in the pages of Esquire and Shuz magazines, on the cover of Coast magazine, in Super Bowl commercials, in numerous television shows, and even in MTV videos. Having graduated with honors and a fine arts degree from the Art Center College of Design in Pasadena, California, Nathan is currently working toward a master of fine arts at California State University, Long Beach. Nathan lives and works in Los Angeles, but he has spent considerable time in Europe, South America, and Asia, where he has been able to gain creative inspiration and refine his global perspective. Nathan's work is featured in two Walter Foster Publishing titles: Acrylic: Still Lifes, in the How to Draw and Paint Series; and in The Artist's Source Book: 80 Acrylic Painting References. Nathan lives in Los Angeles, CA.
Advertisement