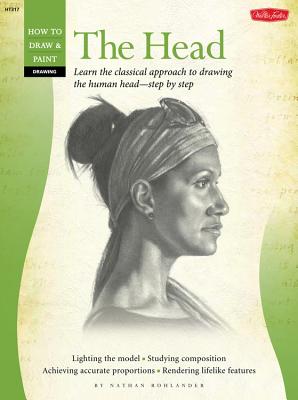 Drawing: The Head (Paperback)
The Head
Walter Foster Publishing, 9781600582066, 32pp.
Publication Date: May 1, 2011
Description
Drawing the human head is often considered the most challenging but rewarding drawing subject. To take away some of the challenge, this book breaks down the process of drawing the head into easy steps and stages. In Drawing: The Head, accomplished artist Nathan Rohlander guides readers through the classical approach to drawing, from the initial block in stage to details and finishing touches.

About the Author
Nathan Rohlander's bright, vibrant paintings have been featured in the pages of Esquire and Shuz magazines, on the cover of Coast magazine, in Super Bowl commercials, in numerous television shows, and even in MTV videos. Having graduated with honors and a fine arts degree from the Art Center College of Design in Pasadena, California, Nathan is currently working toward a master of fine arts at California State University, Long Beach. Nathan lives and works in Los Angeles, but he has spent considerable time in Europe, South America, and Asia, where he has been able to gain creative inspiration and refine his global perspective. Nathan's work is featured in two Walter Foster Publishing titles: Acrylic: Still Lifes, in the How to Draw and Paint Series; and in The Artist's Source Book: 80 Acrylic Painting References. Nathan lives in Los Angeles, CA.
Advertisement