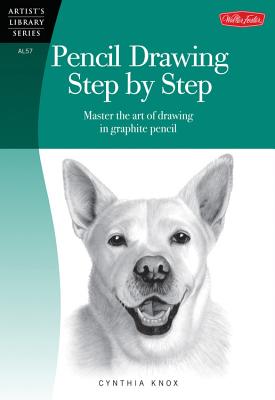 Pencil Drawing Step by Step (Paperback)
Walter Foster Publishing, 9781600583698, 64pp.
Publication Date: February 1, 2014
Description
Pencil Drawing Step by Step provides fresh, contemporary instructions and subject matter for artists who want to master the art of drawing in graphite pencil. This comprehensive guide starts with an introduction to working with tools and materials, from pencils to erasers to paper and supports. Next, artists will learn basic strokes and techniques, such as hatching, stippling, and shading, as well as how to render textures, create form, and draw from photos. Each project is presented in an easy-to-follow format with simple step-by-step instructions from talented artist Cynthia Knox. Pencil Drawing Step by Step covers a wide variety of subject matter--artists will enjoy learning how to draw a pet portrait, a horse, a sports car, a traditional still life, and many more in this iconic medium. Along the way, artists will discover essential drawing lessons, including setting up a composition, depicting shadow and light, and mastering perspective, among others. With its diverse subject matter, this valuable art instruction book will appeal to any artist who enjoys pencil drawing, whether just beginning or well established. Contemporary instruction makes this popular art form fresh for a new audience. With a plethora of inspiration, tips, and plenty of encouragement--Pencil Drawing Step by Step is the ideal resource for learning how to draw realistically in graphite pencil.
About the Author
Cynthia Knox is an award-winning artist who specializes in works of traditional realism. She is a Signature Member of the Colored Pencil Society of America, a juried member of the International Guild of Realism, commissioned portrait artist, and occasional art inustructor. Her artwork is in shows, private collections, and on her website at www.cynthiaknox.com. Cynthia credits her passion and inspiration for art to a deep love for God and encouragement from her parents and family. She currently lives in Clifton Park, New York, with her wonderful husband, Jeff, and their two beautiful daughters, Katharine and Abby.
Advertisement