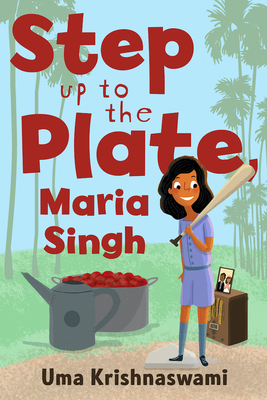 Step Up to the Plate, Maria Singh (Hardcover)
Tu Books, 9781600602610, 288pp.
Publication Date: May 1, 2017
* Individual store prices may vary.
Description
Nine-year-old Maria Singh longs to play softball in the first-ever girls' team forming in Yuba City, California. It's the spring of 1945, and World War II is dragging on. Miss Newman, Maria's teacher, is inspired by Babe Ruth and the All-American Girls' League to start a girls' softball team at their school. Meanwhile, Maria's parents--Papi from India and Mama from Mexico--can no longer protect their children from prejudice and from the discriminatory laws of the land. When the family is on the brink of losing their farm, Maria must decide if she has what it takes to step up and find her voice in an unfair world. In this fascinating middle grade novel, award-winning author Uma Krishnaswami sheds light on a little-known chapter of American history set in a community whose families made multicultural choices before the word had been invented.