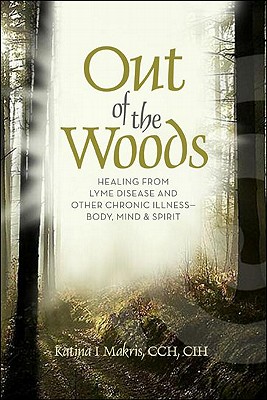 Out of the Woods (Paperback)
Healing Lyme Disease--Body, Mind and Spirit
Elite Books, 9781600700712, 306pp.
Publication Date: October 1, 2011
* Individual store prices may vary.
or
Not Currently Available for Direct Purchase
Description
At the peak of her career, Classical Homeopath and health care columnist Katina Makris was stricken with a mysterious ?flu?. Only after five years of torment?two completely bedridden?and devastating blows to her professional and family life was Katina's illness finally diagnosed as Lyme Disease. But diagnosis was only the beginning of her journey toward healing. Twenty thousand cases of Lyme Disease are reported annually, with thousands more still undiagnosed or mistreated due to faulty testing protocols. This infectious disease can create gaping physical, emotional, and spiritual wounds, leaving tens of thousands of people in progressive states of illness, collapse, and financial ruin. Yet, Katina Makris? vivid story offers practical information for diagnosing and treating the bacterial invasion, as well as powerful guidance for mending the broken spirit. Rooted in personal recovery experience, a deep understanding of alternative medicine, and a poetic connection to nature, Out of the Woods transcends the boundaries of any one disease to reaffirm the power of hope for anyone grappling with life-shattering chronic illness.
About the Author
Katina I. Makris, CCH, CIH, has been a Classical Homeopath for 26 years and a popular health columnist. She sat on the Board of the Council for Homeopathic Certification and currently works as a Lyme disease consultant and Intuitive Healer. She is a graduate of the Stillpoint Institute of Life Healing and holds a BA from Duke University.
Advertisement