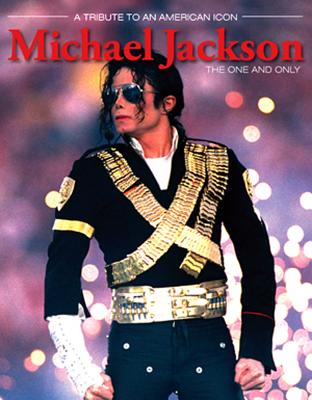 Michael Jackson: The One and Only (Paperback)
The One and Only
Triumph Books (IL), 9781600783487, 128pp.
Publication Date: July 1, 2009
Description

From his youth as a prodigious talent in a gifted musical family driven
by a visionary father, it was apparent that Michael Jackson was
destined for fame and stardom. But his emergence from the Jackson Five
in the 1970s and his explosion as a solo act in the 1980s skyrocketed
him to a magnitude of super stardom that few people in history have
attained. His ability to write and play music, sing, and dance vaulted
him to the top echelon of musical artists--and his tragic and untimely
death now guarantees his immortality in pop culture alongside the likes
of Elvis and Princess Diana.


This lavishly illustrated bookprovides an unprecedented glimpse of the fascinating and often
misunderstood life of Michal Jackson, and chronicles a career filled
with triumph and tragedy that placed him alongside Presidents and
Queens, and endeared him to millions of fans worldwide. For any fan of
Michael Jackson or his music, this is must-have keepsake. For those who
have been surprised by the outpouring since his tragic death, this book
explains why he will forever be the King of Pop.

Advertisement