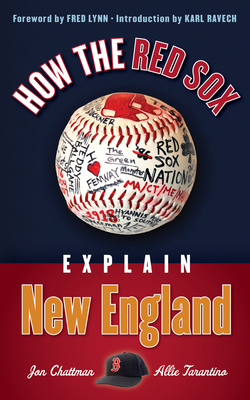 How the Red Sox Explain New England (Paperback)
Triumph Books (IL), 9781600788024, 215pp.
Publication Date: April 1, 2013
Description
An examination of the unique affinity New Englanders have for their Red Sox, this work illustrates how the storied history of the franchise mirrors that of New England itself. Founded in 1901 and playing in front of sold out crowds at Fenway Park for more than a century, the Boston Red Sox are far and away New England's most beloved franchise, and this work features topics such as the team's relationship to the Kennedys, the comparison of fans' treatment of Bill Buckner to the Salem Witch Trials, the fans inside an Irish pub in one of Boston's toughest neighborhoods, and travels to a miniature replica of Fenway Park in a small Vermont town. Entertaining and informative, "How the Red Sox Explain New England" is sure to be popular among one of sports' most passionate and dedicated fan bases.
About the Author
Jon Chattman is a noted author, pop culture enthusiast, promoter, and media expert. He is the coauthor of "The Book of 'Bert," "' I Love the Red Sox/I Hate the Yankees," "Superfly," and "Sweet 'Stache." He is a regular blogger for the "Huffington Post," and founder of TheCheapPop.com. He lives in Mamaroneck, New York. Allie Tarantino is an elementary school teacher and the coauthor of "I Love the Red Sox/I Hate the Yankees." He lives in Stamford, Connecticut. Fred Lynn is a former professional baseball player and a nine-time All-Star. He was the first Major League Baseball player to be awarded Rookie of the Year and Most Valuable Player Awards in the same season. He lives in Carlsbad, California.
Advertisement