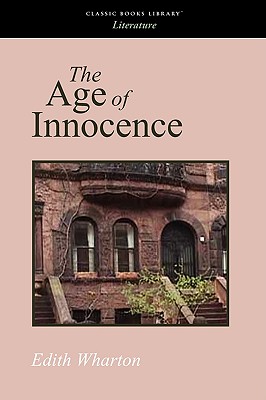 The Age of Innocence (Paperback)
Waking Lion Press, 9781600962349, 248pp.
Publication Date: July 30, 2008
Other Editions of This Title:
Paperback (7/28/2019)
Paperback (4/19/2011)
Paperback (8/19/2013)
Paperback (12/7/2019)
Paperback (3/7/2019)
Paperback (2/26/2014)
Paperback (11/3/2018)
Paperback (7/17/2013)
Paperback (11/10/2019)
Paperback (7/30/2008)
Paperback (9/6/2018)
Paperback (9/7/2018)
Paperback (7/6/2017)
Paperback (7/18/2017)
Paperback (5/5/2019)
Paperback (1/27/2019)
Paperback (6/3/2017)
Paperback (12/4/2009)
* Individual store prices may vary.
Description
Winner of the 1921 Pulitzer Prize, The Age of Innocence is an elegant, masterful portrait of desire and betrayal in old New York. Author Edith Wharton evokes a time of gaslit streets, formal dances, stately brownstones, and the social elites "who dreaded scandal more than disease." This is the world of Newland Archer, who plans to marry the demure May Welland. But when the nonconforming countess Ellen Olenska returns to New York, Archer is confronted with a dangerous decision. This classic tale of thwarted love is a comic but powerful examination of human passion, a literary achievement of the highest order. Newly designed and typeset in a modern 6-by-9-inch format by Waking Lion Press.