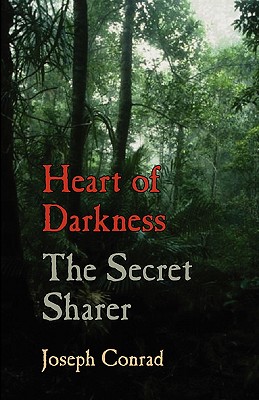 Heart of Darkness and the Secret Sharer (Paperback)
Waking Lion Press, 9781600968884, 148pp.
Publication Date: July 30, 2008
Description
Loosely based on an experience in Joseph Conrad's life, Heart of Darkness tells the story ofone man's journey into darkest Africa--and the darkness of the human heart. Both thoughtful and compelling, Heart of Darknesstakes measure of "the thin line between civilization and barbarity." The Secret Sharer, likewise based on an actual accident at sea, is an exciting adventure tale that reveals truths about human nature on several levels. Albert J. Guerard of Stanford University wrote that these two stories are "among the finest of Conrad's short novels, and among the half-dozen greatest short novels in the English language." And Virginia Woolf wrote of Conrad, "His books are full of moments of vision. They light up a whole character in a flash. . . .He could not write badly, one feels, to save his life." Newly designed and typeset for modern readers by Waking Lion Press.
Advertisement