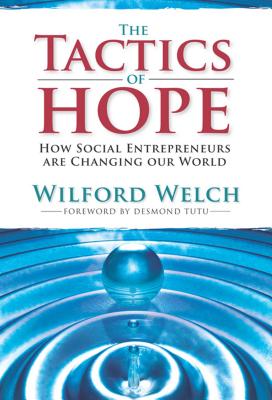 The Tactics of Hope (Hardcover)
Your Guide to Becoming a Social Entrepreneur
Earth Aware Editions, 9781601090140, 256pp.
Publication Date: May 27, 2008
* Individual store prices may vary.
Description
The Tactics of Hope is a call to action for individuals around the world who are concerned about global issues such as poverty, human rights, social justice, and environmental sustainability, but are not clear what steps they might best take to move from concern to effective action. The book recounts the inspiring stories of twenty-seven social entrepreneurs, offering readers innovative approaches to tackling the pressing issues of our time themselves. Wilford Welch's global mosaic brings together stories of disparate individuals who are, each in their own way, helping to create a shared vision of progress. Social entrepreneurs see opportunities where others see barriers. Daring to think outside the box, they are part of the fastest-growing grassroots movement in human history. This book is both a celebration of the individual successes of today and a guide for what is possible tomorrow.
About the Author
Wilford Welch's career has been devoted to understanding and taking action to address global challenges - as a U.S. diplomat in Asia, a professor of international business, the publisher of a world affairs publication and as an international business consultant. In 2004 he co-founded the Quest for Global healing initiative which brings thousands of people together from around the world every other year to help transform their concerns over environmental and social challenges into concrete initiatives. Wilford has degrees from Yale, Harvard and the University of California at Berkeley. He lives in Sausalito, California.
or
Not Currently Available for Direct Purchase