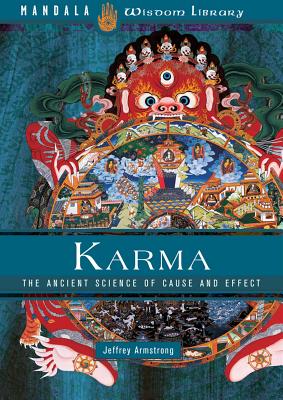 Karma (Hardcover)
The Ancient Science of Cause and Effect
Mandala Publishing, 9781601091062, 96pp.
Publication Date: June 22, 2007
Other Editions of This Title:
Paperback (8/7/2018)
* Individual store prices may vary.
Description
In this compelling description of the ancient science of karma, award-winning author Jeffrey Armstrong explores reincarnation, the deeper mysteries of the soul, the laws of nature, and the ways in which cause and effect control our lives. In Western culture, we frequently attribute events to science or to mechanical cause and effect. However, the Enlightened Masters have long taught that such events are actually brought about by the purposeful action of countless devas, or divine beings. These devas surround us in all we do and are constantly deciding upon and delivering to us the results of our actions. These long-secret laws of karma, excavated from the Vedic wisdom of India, will inform your decisions and broaden your spiritual vision, revealing the profoundly interconnected nature of all that exists.
About the Author
Jeffrey Armstrong, the founder of VASA, Vedic Academy of Sciences & Arts, is an award-winning author of numerous books on Vedic knowledge, including Spiritual Teachings of the Avatar. Armstrong is an ayurvedic astrologer, philosopher, practitioner, and teacher of the Vedas for over 40 years, with degrees in psychology, history and comparative religions, and literature. He also had a successful career as an executive in Silicon Valley and corporate speaker for Fortune 500 companies before turning to teaching the philosophy and lifestyle of yoga full time. He lives in Vancouver, BC.
or
Not Currently Available for Direct Purchase