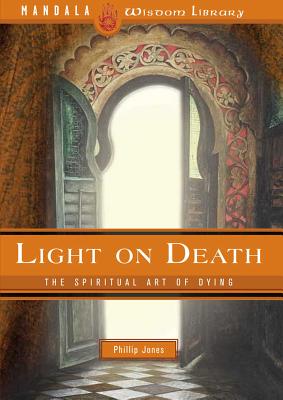 Light on Death (Hardcover)
The Spiritual Art of Dying
Mandala Publishing, 9781601091079, 96pp.
Publication Date: July 27, 2007
* Individual store prices may vary.
Description
All of us die, and most of us are called upon to support loved ones or friends in dying or in grieving a death. We wonder about the nature of this universal phenomenon. Is dying only an uninvited tragedy or can it also be seen as a sacred passage? Can one's end of life journey be a time of completion and even growth? Light on Death views life as a pilgrimage culminating in the Great Transition at death. Drawing on Eastern insights from the ancient sages of India as well as modern hospice experiences, the author explores a spiritual art of dying in which death is the last and most powerful rite of passage.
About the Author
J. Phillip Jones, MA, LMHC, is currently a psychotherapist and the senior spiritual counselor for Hospice of Hilo on Hawaii's Big Island. He has been a student and initiated Western teacher of the Vaishnava Hindu tradition for 30 years.
or
Not Currently Available for Direct Purchase