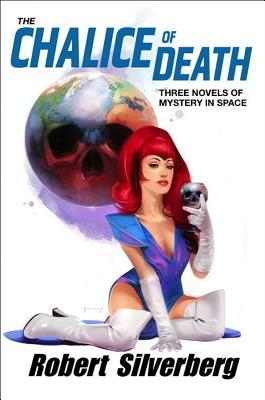 The Chalice of Death (Paperback)
Three Novels of Mystery in Space (Planet Stories (Paizo Publishing) #33)
Paizo Inc., 9781601253774, 301pp.
Publication Date: February 28, 2012
* Individual store prices may vary.
Description
Three complete novels of mystery in space from Grand Master Robert Silverberg explode back into print for the first time in decades in this thrilling new Planet Stories collection These extremely scarce tales originally appeared in the legendary Ace Double novel series, and represent a future multiple Hugo and Nebula Award-winning author bridging the explosive, action-oriented science fiction adventures of the early pulps with more introspective themes of the new wave that swept sci-fi in the 1960s.
In The Chalice of Death, a human from the far edge of space must track down the legendary planet that birthed his race tens of thousands of years ago. For the legends hold that the long-forgotten Earth holds the Chalice of Life, and the Chalice of Life holds immortality
In Starhaven, interplanetary fugitive Johnny Mantell flees authorities to the artificial pirate world known as Starhaven, sanctuary for the criminals and misfits of space. There he finds a new home for himself -- as well as questions about his past, his future, and his identity
In Shadow on the Stars, deep space colonist Baird Ewing returns to Earth for the first time in the thousand years since his ancestors first departed, seeking aid against the aliens who seek to destroy his colony. But the weapon he finds upon the ancient Earth can save only one planet, and Ewing must choose between his two home worlds.
or
Not Currently Available for Direct Purchase