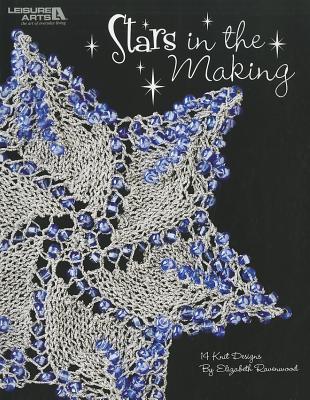 Stars in the Making (Paperback)
Leisure Arts, 9781601409324, 36pp.
Publication Date: January 1, 2009
* Individual store prices may vary.
or
Not Currently Available for Direct Purchase
Description
The stars have been subjects of myth and fable for millennia. No matter how much we learn about these celestial bodies, we always enjoy using artistry to capture their likeness. Now knitters can catch their own stars with these 14 designs by Elizabeth Ravenwood. Knit them in their original forms, or make your stars "twinkle" by adding beads or changing thread or embroidery floss. Imagine using your stars as home decor accents, or adding them to sweaters or handbags as appliques. With knitted stars, there's a universe of creativity awaiting your discovery
6 patterns plus 8 options in a variety of plain and metallic threads with beads: Andromeda, Bellatrix, Capella, Electra, Maia, and Mira.
Advertisement