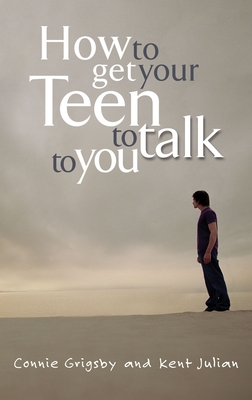 How to Get Your Teen to Talk (Paperback)
Waterbrook Press, 9781601420329, 220pp.
Publication Date: October 25, 2006
Description
Communication between parents and teens is at an all-time low. Besides marriage, this is the area where adults seem to struggle most. This user-friendly book will help readers get inside their teen's mind, showing them what turns today's teen on and off in terms of communication. Topics include: Ten Best Ways to Kill a Conversation, Language Barriers, Don't Be Afraid to Say No, and Gender Differences and Communication. How to Get Your Teen to Talk to You is chock-full of fresh ideas and simple techniques that will encourage teens to open up.
About the Author
Connie Grigsby, a University of Oklahoma graduate, enjoys pointing others towards life's bottom line. With warmth and humor, she exhorts others to refuse to be content with ho-hum living. Grigsby is a popular teacher and speaker involved in women's and youth ministries. Kent Julian is the national director of the Christian and Missionary Alliance's Alliance Youth. He is a highly sought-after speaker for teenage and parent audiences who also writes for youth ministry magazines such as Youthworker, Group, and Junior High Ministry.
Advertisement