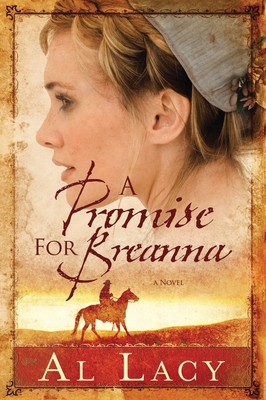 A Promise for Breanna (Paperback)
Multnomah Books, 9781601422446, 319pp.
Publication Date: June 2, 2009
Description
The Angel of Mercy series follows the adventures of certified medical nurse Breanna Baylor as she seeks to serve her fellow man and restore her relationship with her true love-John Stranger of the Journeys of the Stranger series-in the post-Civil War West. A Promise for Breanna finds the heroine face to face with Frank Miller, the man who once broke her heart and led her to mistrust men, sabotaging her relationship with John Stranger. Suspense, danger, romance, and spiritual truth each play a part in this compelling story that draws readers into the life of an angel of mercy.
About the Author
Al Lacy has written more than ninety novels, including the Angel of Mercy, Battles of Destiny, and Journeys of the Stranger series. He and his wife, JoAnna Lacy, are coauthors of the Mail Order Bride, Hannah of Fort Bridger, and Shadow of Liberty series. The Lacys make their home in the Colorado Rockies.
Advertisement