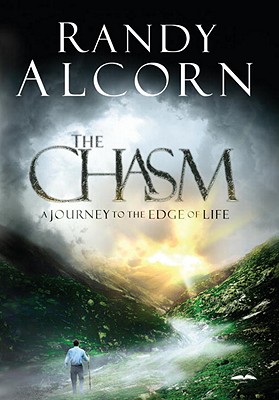 The Chasm: A Journey to the Edge of Life (Hardcover)
A Journey to the Edge of Life
Multnomah Books, 9781601423399, 120pp.
Publication Date: February 8, 2011
Description
"A Journey He Couldn t Miss and a Step He Couldn t Take"
He found himself a traveler in the strangest of lands. Where invisible secrets come starkly into sight. Where the fairest of companions leads the way into unsuspected danger and darkness. Where hidden battles burst into the open. Where so much is grasped and so much more seems unattainable.
Driven by a yearning he doesn t understand, compelled toward a destination he can t quite see, the traveler navigates the inhospitable landscape with determination and a flicker of something like hope despite the obstacles that seem to unerringly block his path.
Best-selling novelist Randy Alcorn weaves a supernatural interplay of wills and motives, lusts and longings, love and sacrifice. It's a potent mix that leaves every reader wondering: "Do I really understand this world I live in? Do I really understand myself? Is there more to all this than I ve ever dared hope?
"INCLUDES 12 ORIGINAL ILLUSTRATIONS.
About the Author
Randy Alcorn is the bestselling author of "Heaven," with more than 500,000 copies sold. As a fiction writer, his novels include "Deadline, Dominion, Deception, Edge of Eternity, Lord Foulgrin s Letters, The Ishbane Conspiracy, "and the Gold Medallion winner "Safely Home." He has written numerous nonfiction books as well, including "The Treasure Principle, The Purity Principle, "and "The Grace and Truth Paradox. "A former pastor, Randy is the founder and director of Eternal Perspectives Ministries. He and his wife, Nanci, live in Oregon and have two married daughters and four grandsons."
Advertisement