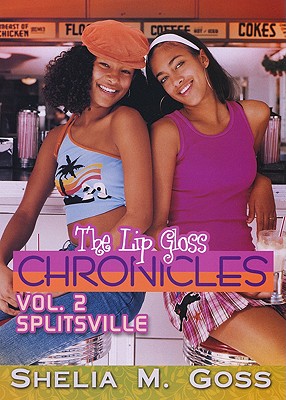 Splitsville (Paperback)
The Lip Gloss Chronicles
Urban Renaissance, 9781601621887, 288pp.
Publication Date: October 1, 2009
* Individual store prices may vary.
Description
The second book in the Lip Gloss Chronicles series picks up where The Ultimate Test left off.  The Diva's creed (All for one, one for all; never let the other fall) is back in full effect now that Jasmine and Sierra are no longer fighting for the attention of DJ Johnson—and it's a good thing, because the girls need each other now more than ever.

          DJ has started a vicious rumor about Jasmine, and Britney and Sierra are busy doing damage control for her, since she's already distracted by issues at home. Jasmine's parents are in the middle of a difficult divorce, and she's taking it hard. At times, her over-the-top diva attitude is almost more than her friends can bear. But they stick by her side to try to stop DJ from doing further damage. Will DJ's lies ruin Jasmine's reputation with her peers, or will her two best friends come to the rescue?
About the Author
Shelia M. Goss's journey into the literary world began several years ago. She's received recognition in Writer's Digest and the New York Times. Her books have been on bestsellers lists such as The Dallas Morning News, Essence magazine, and Black Expressions Book Club. For additional information about the author, please visit her web site: www.sheliagoss.com.
or
Not Currently Available for Direct Purchase