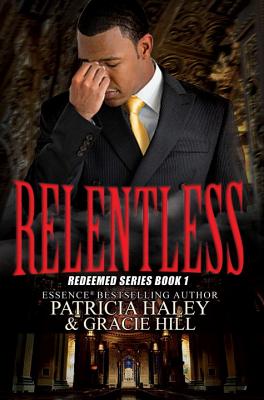 Relentless (Paperback)
Redeemed Series Book 1
Urban Christian, 9781601626783, 288pp.
Publication Date: October 28, 2014
* Individual store prices may vary.
Description
Attorney Maxwell Montgomery has amassed a long list of legal victories in the war he's waged against corruption and religious hypocrisy, single-handedly bringing down one of the most popular churches in Philadelphia. Estranged from his family and uninterested in committing to a serious relationship, Maxwell appears heartless and full of disdain. His resolve isn't fueled by strong spiritual convictions, however. It stems from adversity in his childhood.
Maxwell's parents were devoted church members who followed their leader blindly into a get-rich-quick-scheme that went terribly wrong. His cushy, middle-class life was ripped from him when his father was convicted of fraud, lost his job, house, car, life savings, long-time position as church treasurer, and credibility in the neighborhood. Maxwell's mother was also convicted and served nearly a year in prison at a critical time in Maxwell's childhood. Tossed from their home, he barely escaped foster care as an abusive aunt agreed to keep him and his sister until their parents were released from prison. Seeds of bitterness were deeply planted as Maxwell watched the pastor walk away with no consequences and his reputation intact.
Maxwell has vowed to never again let his fate be dictated by anyone else--not his parents, not God, not a romantic relationship, and definitely not the church. He is determined to be successful, powerful, and rich enough to never end up like his father, and never to need God or the church. No one is immune from his vengeful pursuit--or so he believes. Success abounds; however, Maxwell isn't prepared for the surprise headed his way and the price he'll have to pay.
About the Author
Patricia Haley is the award winning, #1 national bestselling author of twelve faith-based novels and two anthologies. After selling nearly 20,000 copies of her self-published title, Nobody's Perfect, in 1998, she established a trailblazing presence in the mainstream Christian fiction genre. Her works have topped the Essence, Emerge, and National Black Christian Fiction bestsellers lists, and won and/or been nominated for numerous awards, including Best Inspirational and Best Christian fiction. She's also a senior project manager.

Gracie Hill is the author of four self-published faith-based novels and has also contributed to an anthology and two online magazines. She is an entrepreneur with a degree in computer information systems. Gracie is a member of the Chicago Writers Association and lives outside the Chicago area. Visit her at graciehill.com.