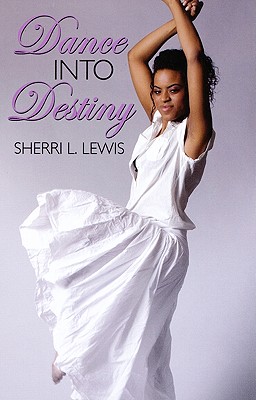 Dance Into Destiny (Paperback)
Urban Christian, 9781601628473, 320pp.
Publication Date: February 1, 2010
* Individual store prices may vary.
Description
An unlikely friendship between a purposeless socialite and a purpose-driven church mouse leads them on a passionate pursuit of God's destiny and balance for their lives.
?Keeva Banks is in danger of flunking out of grad school – again. She can't seem to get it together because, honestly, she doesn't really know why she's in school. She's desperately in need of a sense of purpose to give meaning to her life. Shara Anderson has that sense of purpose through her intimate relationship with the Lord, but needs some balance in her Christian walk. Through divine orchestration, the two women meet, and their lives are forever changed.
?Dance Into Destiny is a story of friendship, love, and overcoming issues from the past.  It illustrates how pursuing an intimate relationship with the Lord is the key to reaching one's true potential and fulfilling one's God-ordained destiny and purpose.
About the Author
Sherri Lewis graduated from Howard University and the University of Pennsylvania School of Medicine. She recently left her 15-year career as a Family Physician to pursue full-time ministry and writing. In 2010, Sherri founded the Bethel Cameroon School of Ministry and has graduated three classes of radical revivalists thus far. She has been privileged to preach the gospel of the Kingdom in America, Cameroon Nigeria, and Kenya and looks forward to reaching more of the Continent of Africa. Her Christian fiction titles include My Soul Cries Out, Dance into Destiny, The List, Selling My Soul, Finding Mrs. Wright, A Woman's Revenge, and Becoming Mrs. Wright. She lives between Buea, Cameroon and Atlanta.
or
Not Currently Available for Direct Purchase