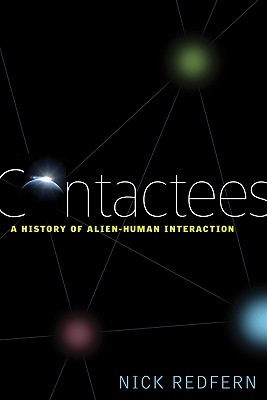 Contactees (Paperback)
A History of Alien-Human Interaction
New Page Books, 9781601630964, 249pp.
Publication Date: December 1, 2009
* Individual store prices may vary.
Description
We are not alone...and Nick Redfern can prove it.
Contactees contains the fascinating stories of the select group of people chosen by visitors to Earth to spread their message. Are aliens really among us? Don't be too quick to dismiss their claims.
This book relates their thought-provoking, lluminating, controversial, and sometimes bizarre stories in all their appropriately out-of-this-world glory.