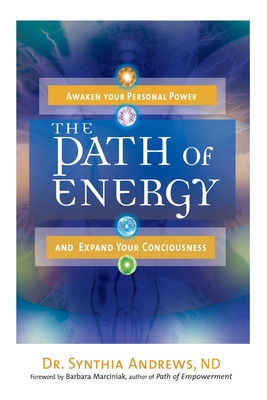 The Path of Energy: Awaken Your Personal Power and Expand Your Consciousness (Paperback)
Awaken Your Personal Power and Expand Your Consciousness
New Page Books, 9781601631725, 288pp.
Publication Date: June 15, 2011
Description
"If you've always known that there's more to you than you learned in Biology 101, but find yourself intimidated by the technical language of science, this is the beautiful book you've been waiting for "
--Gregg Braden, New York Times best-selling author of The Divine Matrix and Fractal Time
"We congratulate Synthia Andrews, ND, for beautifully and skillfully writing a one-of-akind book on energy awareness for the 21st century. As we collectively move into realms of higher frequencies, being able to discern the delicate differences between energies becomes imperative. The Path of Energy is without a doubt the ultimate sourcebook for developing this vital ability."
--Dannion and Kathryn Brinkley, best-selling authors of Secrets of the Light
"The Path of Energy is a very important work for those wanting to maximize their natural capabilities as a functional human."
--Dr. Edgar Mitchell, astronaut/Apollo 14 pilot, author of The Way of the Explorer and founder of The Institute for Noetic Science
Learning to consciously interact in the domain of subtle energy is the next step in personal and planetary transformation. "The Path of Energy" is a unique handbook of principles, practices and exercises to help you access your energy awareness and live a more empowered life.
In the book are 13 meditations that activate patterns of light within your energy body to awaken specific abilities and levels of awareness. Each meditation includes benefits and purpose, step-by-step written directions augmented with line drawings, and an interpretive illustration of the completed energy pattern.
Subtle energy is more than life force; it is the substance of reality and the vehicle of consciousness. Your body is wired to navigate this domain. You are equipped with everything needed to engage the world of energy and creatively change your life. You simply need to remember how.
"The Path of Energy" is a guide to living with expanded consciousness. Included are techniques that build energy awareness and use this skill to deepen your spiritual path, intimacy in relationships, align with earth energy, clear space, create protection, manifest goals, facilitate healing, and more.
Advertisement