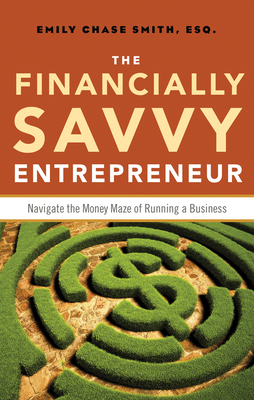 The Financially Savvy Entrepreneur: Navigate the Money Maze of Running a Business (Paperback)
Navigate the Money Maze of Running a Business
Career Press, 9781601633170, 255pp.
Publication Date: June 23, 2014
* Individual store prices may vary.
or
Not Currently Available for Direct Purchase
Description
"As a life coach I see many people who launch businesses to bring their dreams to life. But those same people frequently have no plan for responsibly handling the money generated by their business success. In "The Financially Savvy Entrepreneur," Emily shares clear systems and processes for avoiding the financial pitfalls that derail so many businesses. Read this book, implement the safeguards, and protect your dream."
--Dan Miller, life coach and New York Times best-selling author of 48 Days to the Work You Love
"This is the book I wish I would have read before I started my businesses. It would have saved me a great deal of 'figuring it out the hard way' time and energy."
--John Jantsch, author of Duct Tape Marketing and Duct Tape Selling
"If you are passionate about being mediocre with your finances...then you should avoid Emily's book at all costs."
--Jared Easley, host of Starve the Doubts and co-founder of the Podcast Movement
80 percent of small businesses do not receive outside funding; they bootstrap (and beg and borrow) to make their business dreams a reality. As these businesses grow, the hasty financial decisions and systems put in place during their infancy inevitably crumble.
Banishing CPA-speak, "The Financially Savvy Entrepreneur" offers time-strapped entrepreneurs--indeed, all business owners--simple and innovative tools to maintain business and personal financial health.
Here's an understandable, step-by-step plan that will help you:
Understand how an entrepreneur's financial considerations differ from their traditionally employed counterparts.
Appreciate the danger of failing to revisit start-up decisions and give you a roadmap to ease financial entanglements.
Establish a business that can stand on its own financially.
Advertisement