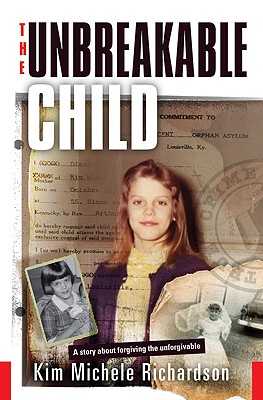 The Unbreakable Child (Hardcover)
Kunati Inc., 9781601641632, 240pp.
Publication Date: April 1, 2009
Other Editions of This Title:
Paperback (10/19/2012)
MP3 CD (1/19/2016)
* Individual store prices may vary.
Description
Grim yet ultimately inspiring, this harrowing biography catalogues years of institutional abuse that took place in the Saint Thomas–Saint Vincent Orphan Asylum, a Catholic orphanage in Anchorage, Kentucky. After many years of neglect by their drug-addicted mother, Kim and her three older sisters were abandoned to the uncharitable care of the Sisters of Charity. Detailing daily regimens of physical and mental abuse at the hands of the nuns, this chilling memoir explains how the Roman Catholic Church kept the orphanage hidden from prying eyes, miles from any main thoroughfare, allowing mistreatment to continue for decades. Describing her life through adulthood and the decision to finally expose the injustices after more than 30 years, this courageous tale chronicles the lawsuit initiated by 45 survivors, the two years of litigation, and the first successful prosecution of a lawsuit against Roman Catholic nuns in the US for decades of abuse in an orphanage.
Praise For The Unbreakable Child…
"Richardson's candid accounts are chilling, and the strength she shows—with a very supportive husband at her side—is inspiring. Remarkably, she did not abandon the Church and in fact sends her children to Catholic schools. Hers is a beautifully told story about strength and an enduring faith that can lead but one place: to forgiveness." —Booklist, starred review
"
The Unbreakable Child
is an act of courage, a book that insists on the primacy of justice, no matter how long the delay. Kim Michele Richardson, an author determined to give traumatic memories a rightful meaning, is one indestructible woman." —Jason Berry, author,
Vows of Silence
"This is a gripping account not just of horrific betrayal but also of heroic recovery." —David Clohessy, director of SNAP and winner, People Magazine's 25 Most Intriguing People in 2003
"Not so much a tragic tale as it is a testament to the resilience of human nature and the fighting spirit residing somewhere in each of us." —Greg Barrett, veteran journalist and author, The Gospel of Father Joe
"The most powerful story I've read in a long time. You'll feel her pain and her triumph, and be reminded that the human spirit is resilient beyond all reason. This book will change you." —Jenna Glatzer, author, Celine Dion: For Keeps
"A harrowing, but beautifully crafted saga of one woman's courageous fight against evil, and her victory over the greatest titan in history—the Catholic church. This is a book that will haunt you." —Alanna Nash, author, The Colonel
"Grim yet ultimately inspiring, this harrowing biography catalogues years of institutional abuse that took place in the Saint Thomas-Saint Vincent Orphan Asylum, a Catholic orphanage in Anchorage, Kentucky." —Kentucky Examiner
"A must read for students entering the field of social work! Thank you, Ms. Richardson, for opening your life and sharing your journey for our betterment." —Dr. Eugene H. Foster, former state child welfare executive
or
Not Currently Available for Direct Purchase