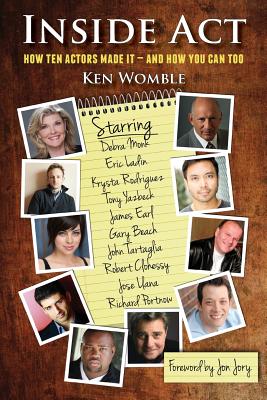 Inside ACT (Paperback)
How Ten Actors Made It and How You Can Too
Hansen Publishing Group, LLC, 9781601820594, 374pp.
Publication Date: April 1, 2014
Description
INSIDE ACT: How Ten Actors Made It-and How You Can Too identifies what sets successful actors apart. It's about the inner choices, the inside acts of working actors-acts that have propelled them to thriving careers in one of the most competitive professions on the planet. Ken Womble interviews actors Debra Monk, Eric Ladin, Krysta Rodriguez, Tony Yazbeck, James Earl, Gary Beach, John Tartaglia, Robert Clohessy, Jose Llana and Richard Portnow about their inside acts. In riveting dialogues he explores the intriguing journeys that have led these actors to successful careers. Each actor interview is followed by two additional interviews with the actor's success team members-the agents, managers, directors, and coaches who know them well. Then Ken Womble identifies the actor's most frequently used actions, skills and beliefs-the keys to the actor's success.
Advertisement