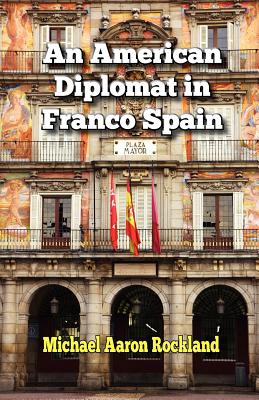 An American Diplomat in Franco Spain (Paperback)
Hansen Publishing Group, LLC, 9781601823045, 180pp.
Publication Date: October 1, 2012
* Individual store prices may vary.
Description
An American Diplomat in Franco Spain is filled with Michael Aaron Rockland's experiences as a cultural attache at the United States embassy in Madrid, Spain in the 1960s. He captures episodes of historical and cultural significance as he goes about doing his country's business. Some of his stories are quite poignant while others are quite amusing. He shares with his readers how he avoided shaking Francisco Franco's hand, how he spent a day with Martin Luther King in Madrid, how his son was selected to be in the movie Dr. Zhivago, how he came to know several Kennedys, including Senator Edward Kennedy, Pat Lawford Kennedy, and Jackie Kennedy, and how the U.S. accidentally dropped four unarmed hydrogen bombs on Spain. Throughout these stories, Rockland explains Spanish culture, past and present, with his experiences involving bull fighting, being a Jew in a very Catholic Spain, his love affair with Spanish food, and what is lost in translation.