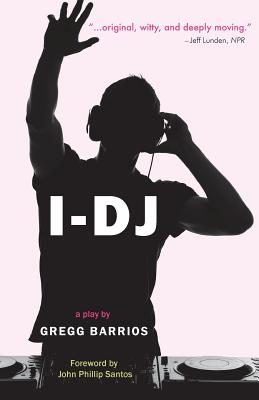 I-DJ (Paperback)
Hansen Publishing Group, LLC, 9781601823274, 72pp.
Publication Date: November 25, 2015
Description
Full-Length Play
Drama

I-DJ is a story of Warren Peace aka Amado Guerrero Paz, a gay Mexican American youth who finds his calling as a DJ. He spins the soundtrack of his life on the dance floor by night and by day in a gay send-up of Shakesqueer's Ham-a-lot set to a dub-step beat of ecstasy, tainted love, Rollerena and Herb Alpert. When a younger DJ challenges him to a musical standoff, their stories and their music collide. Only one will emerge triumphant.
Praise For I-DJ…
"A queering chronicle that might've been scripted by Michel Foucault, if he'd been a hustling Chicano raconteur DJ thespian channeling Shakespeare on Molly. I-DJ delivers an extraordinary musical performance! —John Phillip Santos, "Doing I-DJ"

"Gregg Barrios' I-DJ is a singular cultural mash-up. Using the indie label A&M Records, as well as Shakespeare's Hamlet, as reference points, the play chronicles the life of a gay Mexican-American DJ, who rechristens himself Warren Peace. While the music forms a soundtrack, Warren spins his narrative odyssey from the tumultuous sixties to the LA club scene of the 1980s and the beginnings of the AIDS crisis. Barrios melds Chicano, LGBT and LA history into an original, witty and deeply moving play." —Jeff Lunden, NPR
Advertisement