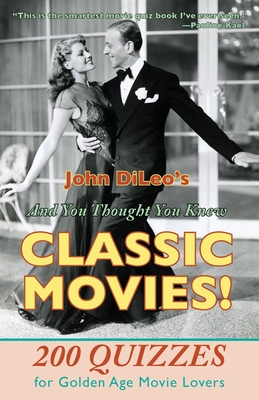 And You Thought You Knew Classic Movies! (Paperback)
200 Quizzes for Golden Age Movie Lovers
Hansen Publishing Group, LLC, 9781601826503, 160pp.
Publication Date: June 1, 2013
* Individual store prices may vary.
Description
Katharine Hepburn stars in what play at the climax of Stage Door? Can you name the classic in which a cigarette is put out in a jar of cold cream? What star (not Alan Ladd) is the top-billed male in This Gun for Hire? If you think you know classic movies, well, prepare to be challenged as never before. Die-hard film buffs won't be able to resist the cleverness, imagination, and pleasure of John DiLeo's 200 memory-teasing quizzes on all facets of the Golden Age of Hollywood. Upon the book's initial publication, legendary film critic Pauline Kael said, "It's like a Christmas stocking full of surprises. This is the smartest movie quiz book I've ever seen.