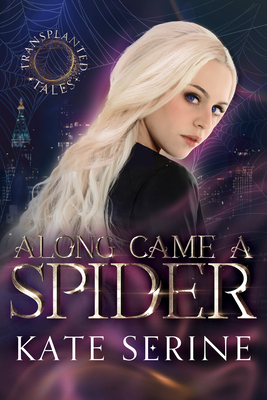 Along Came a Spider (Transplanted Tales) (Paperback)
Kensington Publishing Corporation, 9781601831309, 264pp.
Publication Date: August 1, 2013
* Individual store prices may vary.
Description
Along came a spider. . .
When Trish Muffet is attacked at a grisly crime scene, the last person she expects to come to her rescue is Nicky "Little Boy" Blue. But since walking away from everything two years before, Nicky's been doling out vigilante justice as "The Spider," taking on the vicious predators of the night in hopes it'll lead him to his ultimate target--Vlad Dracula. And he needs Trish's help.
Although Nicky's renegade style goes against everything Trish stands for, she'll do what she must to bring Dracula down. With danger stalking her, Trish knows the only person she can count on is the one man who has the power to leave her breathless. There's no way she's letting this spider frighten her away. . .
"It's not often that something totally new and entertaining comes along, but Kate SeRine doesn't disappoint with Red. I definitely recommend this to readers who want humor, drama, suspense, and a truly entertaining, 'feel good' romance."
--Kate Douglas