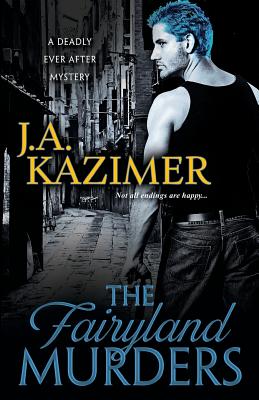 The Fairyland Murders
Paperback

* Individual store prices may vary.
Description
Blue Reynolds knows the darker side of New Never City-the side that's hopped-up on fairy dust and doesn't care if your house gets blown down. Rent's due and his PI business is all but make believe. But even Blue shudders at having to chase after Isabella Davis, a freckle-nosed redhead five feet tall on her tip-toes...if you don't count the pretty pink wings.
Izzy is tough, and sneaky, and not too thrilled with the idea of being the new tooth fairy. The last six have been most gruesomely extracted. But Blue has a feeling that whoever is killing the tooth fairies is worse than your standard big bad psycho. The fairy council is hiding something. The Shadows are moving out into the light. And Blue is saddled with a shocking power that could take out half of New Never City...
Kensington Publishing Corporation, 9781601832627, 256pp.
Publication Date: December 1, 2014